A DUE, being experienced since 1967 in beverage industry machinery and equipment, would like to celebrate its major milestone of 50 years' activity, with all employees, customers and suppliers. A great team that continues a family tradition dating back to the 1960s, when we started to operate as artisans working stainless steel for food and pharmaceutical sectors.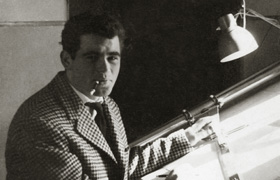 A DUE can rely on the professional support of about 80 employees to ensure full-scale project management: starting from product design and development, carried out by a team of highly qualified engineers, to plants construction, including installation, assembly, on-site trials and culminating with efficient customer service.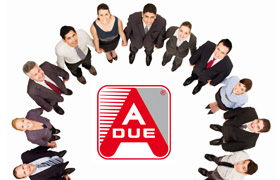 Our know-how is based on experience and tradition, kept on for decades. We are continuously renewing ourselves and our business, remaining always reliable, passionate, engaged, earnest and customer oriented.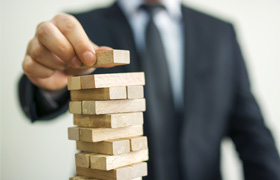 The 50th anniversary represents an IMPORTANT BUSINESS MILESTONE for us, so we decided to celebrate it through a variety of events and initiatives.
NEW CORPORATE IMAGE
Our web site, completely renewed in its graphics and contents, offers a comprehensive overview of all solutions we provide for beverage industry and many other useful information for our customers.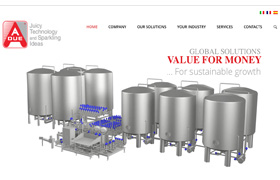 A company image and communication tools restyling has been put in action, starting from the logo, inspired by its original version which has been identifying us over the years.
NEW HEADQUARTER AND PLANT

New headquarter and plant will be opened during year 2017. It will be based in Parma and will be modern and eco-friendly. More than 5 million euro investment will ensure the establishment of cutting edge management and operative structure.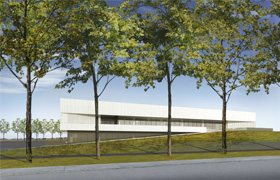 A total area of more than 15,000 m2 with 1,500 m2 of office space and 2,500 m2 of production premises will host the A DUE team. The project also includes the creation of a green area of 7,000 m2 where more than 200 trees will be planted.
NEW PRODUCTS AND TECHNOLOGIES
On the occasion of the participation at Drinktec 2017, A DUE will unveil its new range of machinery and equipment, renewed in terms of ergonomics, management, efficiency and performances.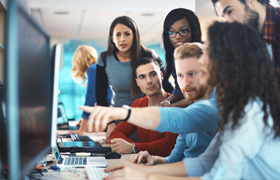 These results are direct consequences of constant activities of research and development in collaboration with main study and technology centers (Parma and Bologna University, The Experimental Station for the Food Preserving Industry).
NEW SALES DRIVE

During the whole year our customers will benefit from the special advantageous commercial conditions relating to after-sales services and to the offers for the supply of new equipment. Facilitation and installment payments as well as special discounts will be granted throughout the whole half-century anniversary year.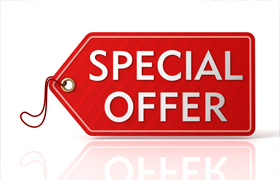 SOCIAL COMMITMENT

A DUE performs its activities and business with a profound sense of Ethical duty, as the company believes all of us should have an active role in society.
In addition to the ongoing projects and usual support to the local community initiatives, new social and environmental projects are going to be sustained throughout the whole anniversary year.