A DUE designs, manufactures and installs complete and automated process plants suitable for preparation of the following products:
► Final syrups and syrup concentrates;
► Syrups with fruit ("slurry");
► Carbonated beverages (CSD);
► Non-carbonated beverages (NCB);
► Clear fruit juices, juices with pieces, pulp and fibers;
► Energy, fantasy and functional drinks;
► Non-alcoholic beer.
A DUE is able to provide a proper solution to satisfy any customer's need:
► Starting from raw material receiving (sugar, powder ingredients, concentrates, juices etc.) up to product delivery to the filling area;
► Systems for primary water treatment (WTP);
► Interconnections to allow filling of various types of containers, such as PET, CAN, GLASS, POUCHES, Bag-in-Box;
► Supply of service equipment (Boiler, Chiller, Cooling Tower etc.).
A DUE is able to provide the beverage processing plants with the output capacity, ranging between 2.000 and 300.000 l/h, available in:
► Manual running;
► Semi-automatic running;
► Fully automatic running with management via SCADA of all processing phases.
EASY.RoomBlock – PREPARATION SKID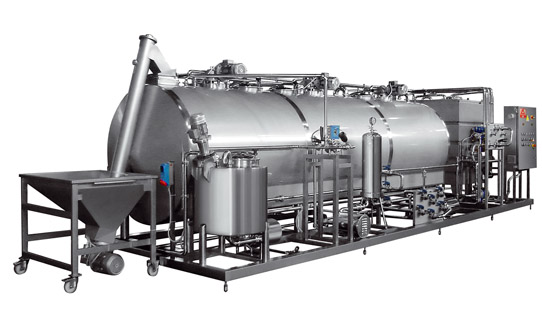 EASY.RoomBlock
Special design compact "monoblock" system for syrups preparation.
Suitable also for preparation of the final beverages.
Pre-assembled on skid, with no need of costly assembly works.
Easy to transport, can be connected as a stand-alone unit.
Nominal production capacity: 2.000 ÷ 6.000 l/h.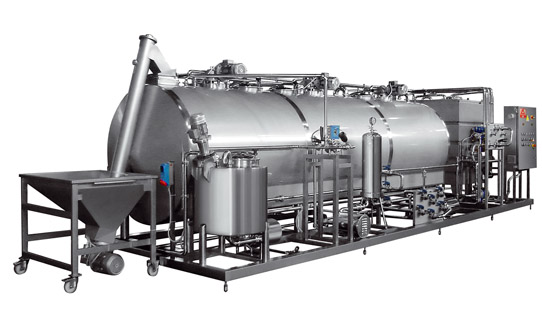 Suitable for the low production capacity plants.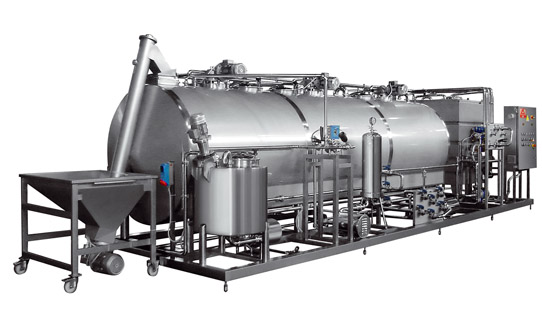 Reduced and compact dimensions.
EASY.Room – PROCESS AND PREPARATION ROOM

EASY.Room
Complete processing plants for syrup and final beverage preparation.
Applications: carbonated and non-carbonated drinks, fruit juices, functional beverages, non-alcoholic beer, pieces-containing juices, concentrates etc.
Fully customized installations, with different levels of plant automation (full manual control, manual assisted, semi-automatic o fully automatic).
Performances: > 99,5% of Batches fully in specs and ready for production in due time.
Nominal production capacity: 2.000 ÷ 300.000 l/h of final drink.

Automation with use of most widely used development platforms.
SCADA interfaceable with Customer's ERP.
Recipes and Archives management on PC.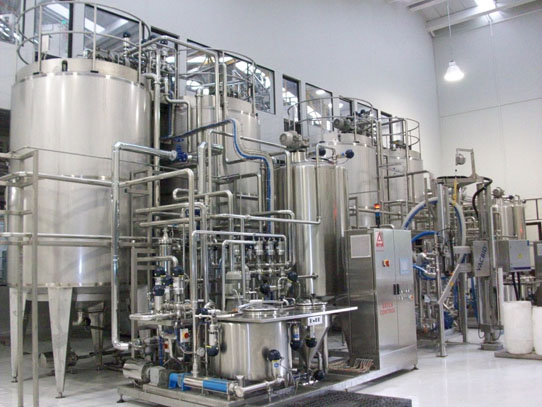 Best technologies selection to guarantee waste and losses reduction with highest efficiency.
Design accordingly to Sanitary Standard Norm World Wide.
Special Mixing design for sensitive product (Fluent® SW analysis).