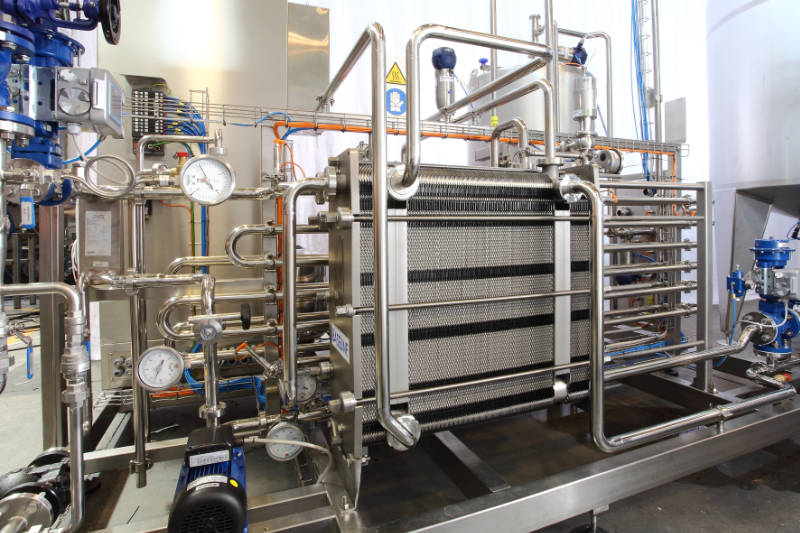 REUSE, RECOVER, RECYCLE: OUR COMMITMENT TO A GREENER BEVERAGE INDUSTRY
ECO-design: A DUE technical staff focus on the proper sizing of all the system components, the optimal P&ID, the energy recovery everywhere thermal processes are involved.
ECO-adaptability: flexible plants which can perform the same process with different parameters depending on the production needs, to reduce waste and consumption and to increase productivity.
ECO-monitoring: once the equipment is up and running, energy and water consumptions are among the key indicators (KPI) supervised by A DUE software for the plant performance control.
Not only ECOlogical, but also ECOnomic: time, water and energy savings allow to reduce the TCO of your plant. The TCO of A DUE CIP unit, for instance, can be lowered through:
► a total thermal insulation (including roof and bottom) of hot or cold fluids storage tanks;
► appropriate rinsing technologies like burst rinsing;
► the use of alternative chemicals.
THE BLUE GOLD
On the strength of its innovative NIAGARA Technology, A DUE can offer a series of large-scale solutions to purify waste water coming from the production process, re-using it for:
► product preparation, hydraulic transport of fruit and vegetables, pipework rinsing, first CIP rinsing step;
► evaporative tower, steam boiler, service fluids;
► sanitary facilities, irrigation and general cleaning.