THE BAPTISTERY OF PARMA ICON OF THE "A DUE ❤ PARMA" PROJECT
The Baptistery: a symbol of  history and culture of our city, a masterpiece of Romano-Gothic architecture.
In keeping with the motto "Innovation by tradition", it became the icon of the new project "A DUE ❤ Parma" that will embrace a series of cultural, artistic and solidarity initiatives undertaken by A DUE in the area.
Stay tuned to not miss our next news and events!
A DUE ❤ PARMA: Italian by style, smart by design, innovative by passion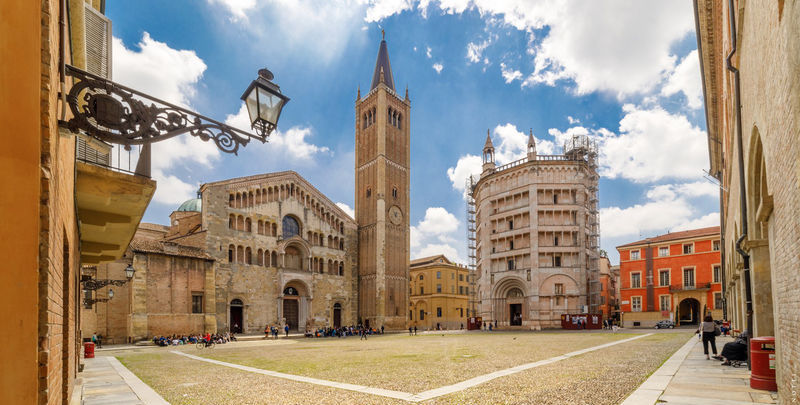 Under our solidarity project "A DUE ❤ Parma", the amount for Christmas gifts has been devolved to "Parma per gli altri" association, Shelallà school project – Ethiopia and to "Giocamico" association for the psychological support to children with congenital heart disease.
We reiterate our support for small local producers and street theatre: "Teatro necessario".
A CULTURAL PROJECT THAT BRINGS TOGETHER ART, SCHOOL AND BUSINESS
Creativity and innovative skills have always been our distinguishing features that we want to emphasize now through a cultural project embracing industry and school, technology and design.
This initiative, launched by A DUE in cooperation with Toschi Art High School of Parma and the Alessi Museum, is one of the events related to "Parma: Italian capital of culture 2020" and will culminate in an exhibition open to the public at the A DUE new headquarters.
The exhibition will be curated by the students of the high school, whose imagination will be able to create a dialogue between the Alessi design works and the A DUE technological know-how.